The Med-e-Mail Checklist
Following is the information needed to complete an email deployment.
Email Information/Assets
1. Broadcast Message - Creative/Assets
Please supply the creative assets coded in an HTML (.htm; html) format.
Email the creative assets to us in an attached zipped folder, include any images/image folder where applicable.
Word (.doc) or PDF (.pdf) documents are not accepted by the system.
HTML Creation/Modification is available to assist you.
Can-Spam Compliancy
The sender's postal address must be included in message
An Opt-out link must be included in message.
mms also adds the following Med-e-Mail opt-out link:
"This email powered by Med-E-Mail connects healthcare professionals with relevant commercial messages germane to the practice of medicine.
If you wish to discontinue receiving messages from this sender please review your preference page here."
2. From Name and Reply Address
From Name:

This is the friendly name that is seen when the email is received
From Address Information: This is the information in brackets that is seen after the friendly name when the email is received.
Text to the left of the@ sign can be specified. The text to the right of the @ sign is not editable.
The MMS default is mem@mmslist.a.messages3.com or mem@mminfo.messages2.com.
All replies to your email message are received by MMS and forwarded to the email address in the message.
The subject line is the information that briefly describes the email.
The preview text is a snippet of text that can be used to provide additional information from what is in the subject line. It appears below the subject line in the recipient's preview pane.
Testing
A test deployment is sent to you for your review and approval prior to the final deployment.
1. Test Names
Please provide first name, last name and email addresses of the individuals that you want to receive the test.
If more than 5 test names, please provide a text or excel file.
Consider including personal email addresses also like yahoo, gmail if available for testing.
2. Test Deployment
A test of your email message will be deployed to your test names with "Test" in the subject line.
We will send you an email to let you know the test has been sent.
3. Test Review
This is your opportunity to review and verify your message.
Check your copy, subject line, from name, preview text for typos.
Verify each hyperlink is working correctly.
Please send a new creative with any changes or communicate in detail any changes via email to us.
Once the changes are made, another test will be deployed.
Important: Do not opt out of the test broadcast. You will be omitted from any future broadcasts including your own.
4. Test Approval
Please indicate one individual that will be the final approver to release the broadcast.
Please email us with the approval and final deployment date.
All Test recipients will receive the final deployment.
Deployment
Once test approval and deployment dates are received, your final email deployment will be scheduled and deployed.
Email deployments are sent over a 24 hour period to acheive the best delivery results.
Analytic Deployment Reports
Your deployment report is sent to you via email approx. 2-3 days after deployment.
Questions?
Nick Angellotti
Director of Strategic Development - Recruitment Division
n-angellotti@mmslists.com
630-477-1549 | 224-339-0694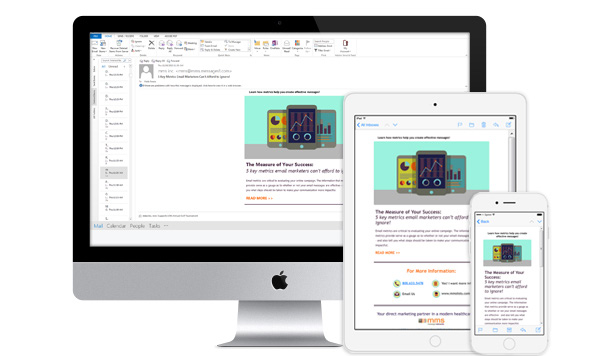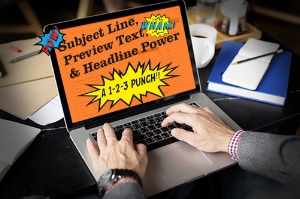 Understand the value of subject lines, preview text, and headlines and how the three work together